yeah this is what it is. blue ass sky contrasts with my black attitude. the beats fade and anticipation sets in for the next working day. trip on looks for the adventure of finding, that's better than receiving.
my mother? let me tell you 'bout my mother.... BAM BAM BAM MUTHAFUCKA!!!! the b-l-i-n-d are farther to me.
yeah i like boxes so what?!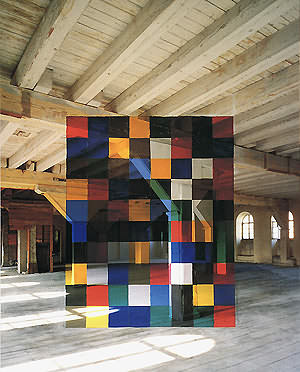 i got locks of blocks on the city bus. my bullet proof boots let me see beyond the t.v. my cave is on the beach and the hype makes my ears bleed for the days of past! yes we like the maxis of mattress walking the corridor like a fat dachshund. CLICK. <robot voice> leave a message after the crucifixion. BEEP. that's what eternity thinks of yer hates. loves the beach, the beach. cracks keep my family from you cant keep us.... down. like up means up and down means up, hup hup. jump dump drop down to the continue of beats. are our hour of socks and ritz crackers and e-z cheeez. nostradamus is my man, that guy was the shit and he knew what was up yo. moog was a man with a synthesizer, im a synthesis of a man. the calendar of christianininiaty is ashed out in the blanks of cheap GM dashboard plastics. the end of this instant arrives instantaneously with the arrival of the aero sub. cant spell thank god for billy gates. yeah if i had dough id have a nose job, id say "hook me up wit a gonzo". that'd be phat. the geographical distance between the attitudes of fault lines and consumerism on a different scale is what the trip to the barber shop is for.
do what makes you you
fuck that, the thing is smile!